Starfish Runway with Bamboo ArchStarfish Runway with Bamboo Arch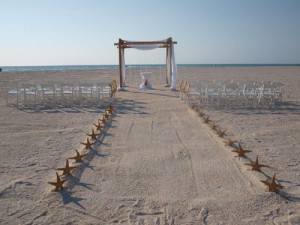 Walk down a smooth sand aisle way to a bamboo Arch with (4) drapes of elegant swaying fabric, dangling crystals, unity sand table with floor length linen & star fish tie back, 20 white wooden (6) star fish for aisle chairs and star fish aisle way.
Bamboo Canopy decorated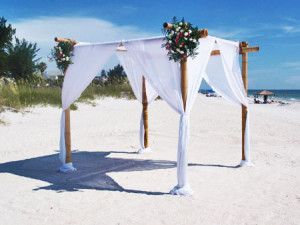 Bamboo canopy decorated with elegant white sheer fabric draped back to give a beautiful
view of the ocean or scenery behind it. (2) Silk tropical or rose floral arrangements for top corners of canopy
Can be put on sand, grass, concrete.